Create your own website in 5 minutes!
No coding skills required!
Starting at
9.50

€ / month
---
---
Build an impressive website with the website builder
Start building your website or online store today!
---
9.50
0
Basic
Order
Mobile-friendly page
Search engine optimization tool
1 GB Disk Space
10 subpages
5-product online store
Pro
Order
Free Lets Encrypt SSL certificate
Mobile-friendly page
Search engine optimization tool
5 GB Disk Space
50 subpages
15-product online store
Language versions
24.50
0
Expert
Order
Free Lets Encrypt SSL certificate
Mobile-friendly page
Hakukoneoptimointi Lite SEO tool
10 GB Disk Space
100 subpages
50-product online store
Language versions
Campaign still valid for:
25-10-2022
Campaign terms
*The offer only applies to new customers and the first year.
In the second year, the service is priced normally.
---
Create a functional website in minutes
With the website builder, you can easily create a functioning website or online store with a few clicks. The site automatically adapts to computers, mobile devices and tablets, and text, images and content can be added by dragging and dropping – so no coding skills are needed. Apps and smart plugins help make your site interesting.
---
Smart design templates
Customize the layout to suit your business
Not sure what would look good? Just fill in the type of website you want to create and the site builder will create a design that best suits your purpose. The website builder contains more than 100 ready-made templates, where you can use preset fonts and color codes or create something completely new. The possibilities are endless!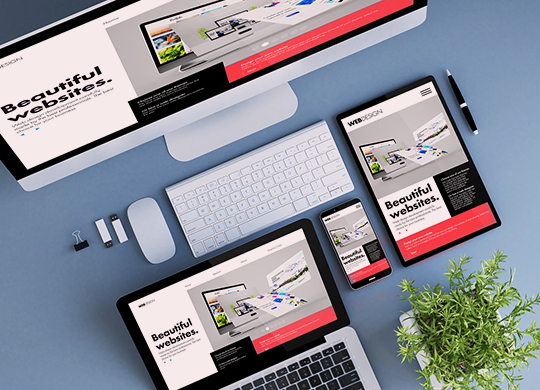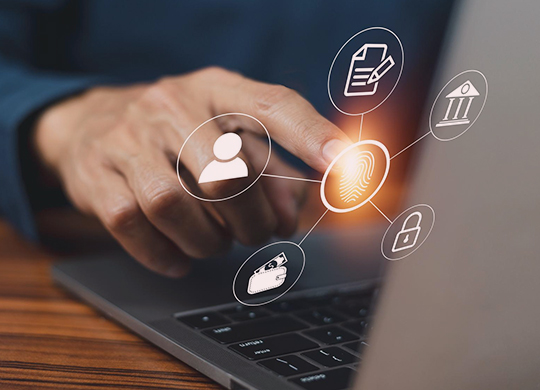 Content management
Add content quickly and easily
Through the content menu, you can access more than 20 different content types, such as text, images, videos, forms and much more. These can be added by dragging and dropping, so no coding is needed. Also, don't forget to connect your social media channels like Facebook, Twitter and Youtube or post music clips from SoundCloud.
Online store
Create an online store and sell products
Managing a online store has never been easier. Easily add products and connect your website directly to payment services such as PayPal and Klarna.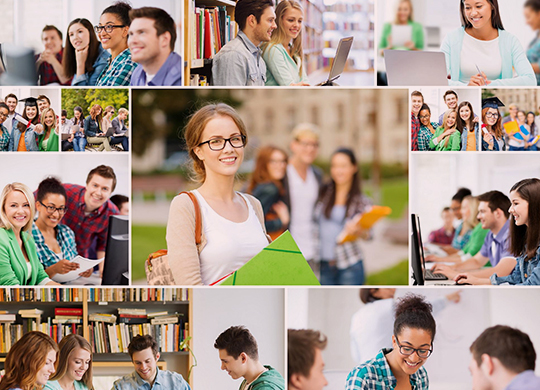 Pictures
More than 300,000 images in your image library
When you order the website builder, you get access to a large gallery of stock images. We now offer 10 images absolutely free to all customers to help you get started with adding compelling content to your website or online store.
---
The website builder comes with
---

Support
Our dedicated support team is available to help you whenever you need help!

Continuous monitoring
We monitor the operation of the service around the clock, and in the event of an issue, our technicians are alerted immediately

30-day satisfaction guarantee
We guarantee that you will be satisfied with the service, which is why we offer a 30-day satisfaction guarantee
---
| | | | |
| --- | --- | --- | --- |
| | | | |
| | | | |
| | | | |
| | | | |
| News section (via the blog feature) | | | |
| | | | |
| | | | |
| | | | |
| | | | |
| | | | |
| Interactive search engine optimization | | | |
| | | | |
| | | | |
| | Custom payment methods. Online banking/invoice/installment | Custom payment methods. Online banking/invoice/installment | Custom payment methods. Online banking/invoice/installment/Klarna Checkout/Paypal card payments |
| Discounts feature (for the online store) | | | |
| | | | |
| | | | |
| iPhone and Android management app | | | |
| | | | |
| | | | |
| | | | |
| | | | |
| | | | |
| | | | |
| | | | |
| File and document downloads | | | |
| | | | |
| | | | |
| | | | |
---
References
Rakennusliike Waimea Ohana Oy
Koulutuspalvelu Didaskalos
Faunatica
Autohuolto Canoma Oy
Skogster Puutarha
---
Frequently asked questions
Who is the website builder suitable for?
The website builder is suitable for anyone who wants to set up a website, for example for themselves, their association or their company, cheaply and easily. Companies that offer website building as a service often charge thousands of euros for building the site, and in addition, maintenance and updating of the site have their own costs. A starting company, a small association or, for example, an election candidate, does not necessarily have to invest thousands of euros in a site which may not have an effect on achieving one's own goals.
Another option is to build the site yourself. Free website building software, such as WordPress, requires technical knowledge and skills to publish a website. If your interests are elsewhere, getting the site ready for publication is probably a time-consuming and unpleasant task. In addition to this, it must be kept in mind that even if using the software itself is free of charge, the necessary additional features may incur surprising costs, which can swell the total price to surprisingly high levels. For example, in the case of WordPress, numerous themes and add-ons are not free, and these can add up payments of several hundred euros annually.
With the help of the website builder, anyone can build a functional website without hidden costs or large one-time investments. The website builder's simple user interface and easy-to-use drag & drop editor make it possible to build a website easily and intuitively – without any prior knowledge.
In our support center, you can also find a comprehensive collection of instructions related to the use of the website builder.
What kind of sites can be built with the website builder?
There are three different options for the website builder: Basic, Pro and Expert. The packages differ by available disk space and features, so you can choose the most suitable one for your purpose.
If you want to set up a simple website or an online store for a few products, our cheapest Basic package is a great option. Basic includes the option for 10 subpages and 5 products in the online store and 1 gigabyte of disk space.
The next package, Pro, includes instead of 10 subpages, the possibility of up to 50 subpages and 15 products in the online store. The package includes 5 gigabytes of disk space and, unlike the Basic package, it also includes an SSL certificate. With the help of the Pro package, you can even build a slightly more complex page: the Pro package and the Expert package that follows it also have the option of having a multilingual site.
The Expert package allows you to add 100 subpages to the site and 50 products to the online store. A whopping 10 gigabytes of disk space is available, which is certainly enough to cover the disk space needs of even larger site files. The Expert package is intended for those who want the best: the versatile payment features of the online store and the possibility of discounts bring a clear additional advantage to the beginner online retailer who wants to invest in the success of their store from the beginning.
In addition to text, images, sound, video and maps can be added to websites. You can also customize the site with your own HTML code. Pages built with a website engine are responsive, which means they work correctly on computers, phones, tablets and other devices.
In what ways can the appearance of a website made with the website builder be changed?
The appearance of the site can be modified on three different levels. In the website builder, you can separately design the site design, page layouts, and styles of individual sections. In addition to these, the header and footer sections of the website's pages can be edited to their desired format. The changes can be implemented either on the entire site or on individual pages.
Does the website builder offer analytics data?
Yes! The website builder's analytics includes three different statistics about visitors to your site. The statistics reveal the number of individual site visitors, the number of repeat visitors, i.e. those visitors who visit the site more than once, and the total number of people who visited the site.
How is the Search Engine Optimization of pages made with the website builder achieved?
Search engine optimization (SEO) means optimizing the site's content to please search engines. This improves the site's ranking in the search results of search engines such as Google, Bing and Yahoo, thus increasing the likelihood that new visitors will find your site. Ranking in search results is affected by many things, such as the quality of the site's content and the number of back-linked sites.
Search engine optimization of websites made with the website builder is easy. The settings related to search engine optimization can be found clearly in the control panel, and the optimization can be done either for a single page, for example, every time a new page is added, or for the entire site.
Can the website buidler be used to set up an online store?
Yes! The number of products sold in the online store is limited according to the package, but all versions have the option of adding at least 5 products to the online store. In addition to 50 products, the largest Expert package has the option of adding discount codes to products. In the Basic and Pro packages, you can pay with your own payment methods, invoice, partial payment, or online bank payment, and in the Expert package, you can also pay by card, Paypal, or Klarna Checkout payment. Customers can also contact you via the contact form, which can be added to the site in all packages.